how to maximize your home's resale value?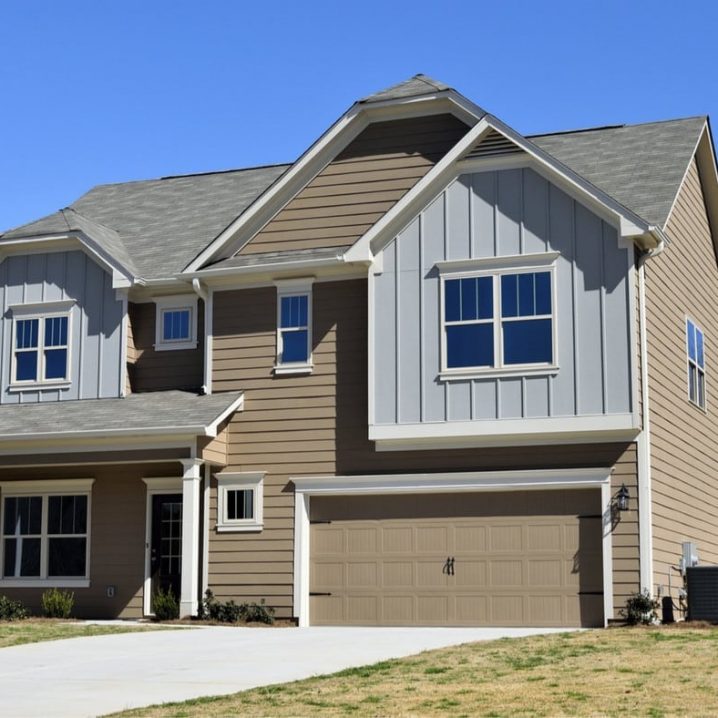 Home prices in the US have gone up 15% in the past year and are predicted to rise nearly as much in the next 12 months, according to Zillow. If you were thinking of selling, now may be the time. Just because there's high demand, though, doesn't mean you should list quickly, assuming buyers won't be discerning. Take the time to prepare your home and you'll have more bids from which to choose. 
Buyers notice when a home has been well maintained, and when it hasn't been. If they start to see small signs of disrepair on the outside, they'll be looking for similar flaws on the inside, and you may find that buyers bid lower, reasoning that they will need to cover the cost of repairs after purchase. Also, many buyers think they see big problems, when the truth is – it's just dirt. 
One way to improve curb appeal for minimal cost and maximum convenience is to invest in power washing. After all, it usually only takes a few hours or a day and your siding, roof, stonework and roof can shine like new. 
TAKE A ROOF AS ONE EXAMPLE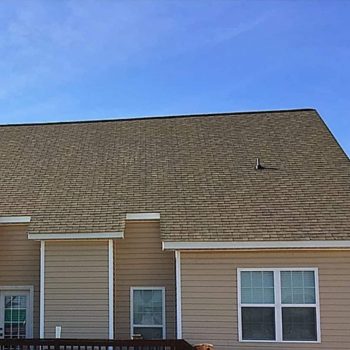 You may have installed a roof just a few years ago, but if you've had a hard winter or there are trees upwind from the roof, that still-new roof may have black streaks running down it. Buyers see this and imagine the roof needs to be replaced when, the truth is, it just needs to be cleaned. Be careful, though, as with brickwork, it's important to have roofs power washed by professionals or hazard damaging the surface. 
THE SAME GOES FOR CONCRETE WORK, SUCH AS SIDEWALKS AND DRIVEWAYS
Dirt and grime builds up over time and sometimes we just become accustomed to seeing it on our driveway. Once you start power washing your concrete it is amazing at that transformation that it makes! Small cracks are the perfect home for grass and weeds to grow up. Power washing after clearing the weeds can keep down new growth while the house is on the market, making the concrete look fresh and ready.
Many real estate agents encourage sellers to pack up as many of their belongings as possible before showing. Not only does this help you prepare for the move, but the house looks clean, spacious and ready for new inhabitants. Clearing out the kids' pool toys, the extra party chairs, or the outdoor rugs may reveal a mess, though: dirt rings and surface stains. Power washing can help with that problem in an instant, scrubbing away the outlines and evening the surface color.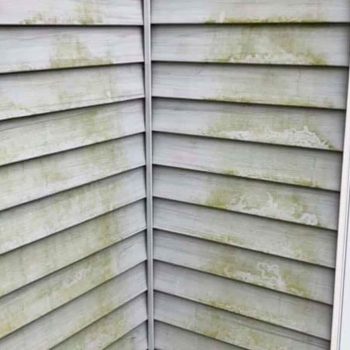 Siding often fades over time. That usually isn't a problem; the siding is still functional. It is a problem for buyers, though, when they notice circles of exhaust staining around the dryer vent and splash-back from heavy rainstorms all along the foundation. Buyers may think the siding is compromised, old, or that the foundation hasn't been properly maintained. After all, buyers are making a big decision to buy a house – they want to feel that previous owners have loved the home as much as they will.
The Bottom Line on how To Maximize your home's resale value
So, now that you know how to maximize your home's resale value, it's time to spruce up and move out, take the time to make the outside look move-in ready. Call the experts at Double A Power Washing at 574-221-8400 or fill out our free estimate form to schedule your home's power washing today!