New Carlisle Power Washing
Located between South Bend and La Porte, New Carlisle, Indiana serves as a hub for residents of the town and those from surrounding areas, including Hudson Lake, Olive Township, and parts of La Porte County. Only a short trip to the Michigan, Indiana border, New Carlisle has the convenience of living near larger Indiana towns, while maintaining that irresistible small-town charm. Downtown boasts several restaurants, gift shops, and antique stores, making this small town big on charm. It's no wonder why this town's residents are proud of the place they call home.
To maintain pride in your home or business, you need your property to shine, which means you need professional power washers you can trust! Count on Double A Pressure Washing to give you the best service in St. Joseph County. The professionals at Double A Pressure Washing care about your home and want to help it look its best. That's why they only use high quality cleaning solutions that are tough on dirt and grim, but gentle on your home.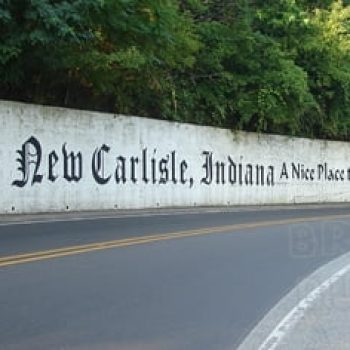 Residential and Commercial Power Washing Services for New Carlisle
At Double A Pressure Washing, we are proud to call ourselves PWNA (Power Washers of North America) certified contractors. Our trusted professionals are all fully insured for the work they do, giving you piece of mind. Our team is ready to serve all of the New Carlisle residents with our variety of power washing services:
Power Wash Your Property Today!
Contact Double A Power Washing and get a free estimate today! Our expert team will help, whatever your power washing needs may be. You can also rest assured that we are fully certified and insured for all the work that we do!  All you need to do is call 574-221-8400, and we'll help get your home or business shining again!