HOUSE WASHING, ROOF CLEANING, & MORE IN MICHIANA
Our Soft Washing and Pressure Washing exterior cleaning services are just what homes across Michiana areas of St. Joseph County IN, Elkhart County IN, and Cass County MI areas need to look their very best. Our wide range of Residential Exterior Cleaning services includes House Washing, Roof Cleaning, Concrete Cleaning, Gutter Cleaning, Deck & Fence Restoration, Brick Paver Washing, and Rust Stain removal. So don't endure another day living with a home exterior you're less than happy with – check out our selection of Soft Washing and Pressure Washing services below and discover what Michiana's Double A Power Washing can do to improve your property's appearance and protect its value.
The unsightly buildup of dirt, grime, mold, and mildew on your home's exterior siding can really decrease the appearance and value. Our safe and effective Soft Wash House Washing method delivers extremely fast and dramatic home siding cleaning results that we like to call it "The Instant Home Makeover!"
Never let anyone "power wash" your siding! Excessive water pressure can not only damage the surface of your home siding. It can also push water behind the siding which can lead to problems with interior mold and mildew.
Soft Wash House Washing is ideal for: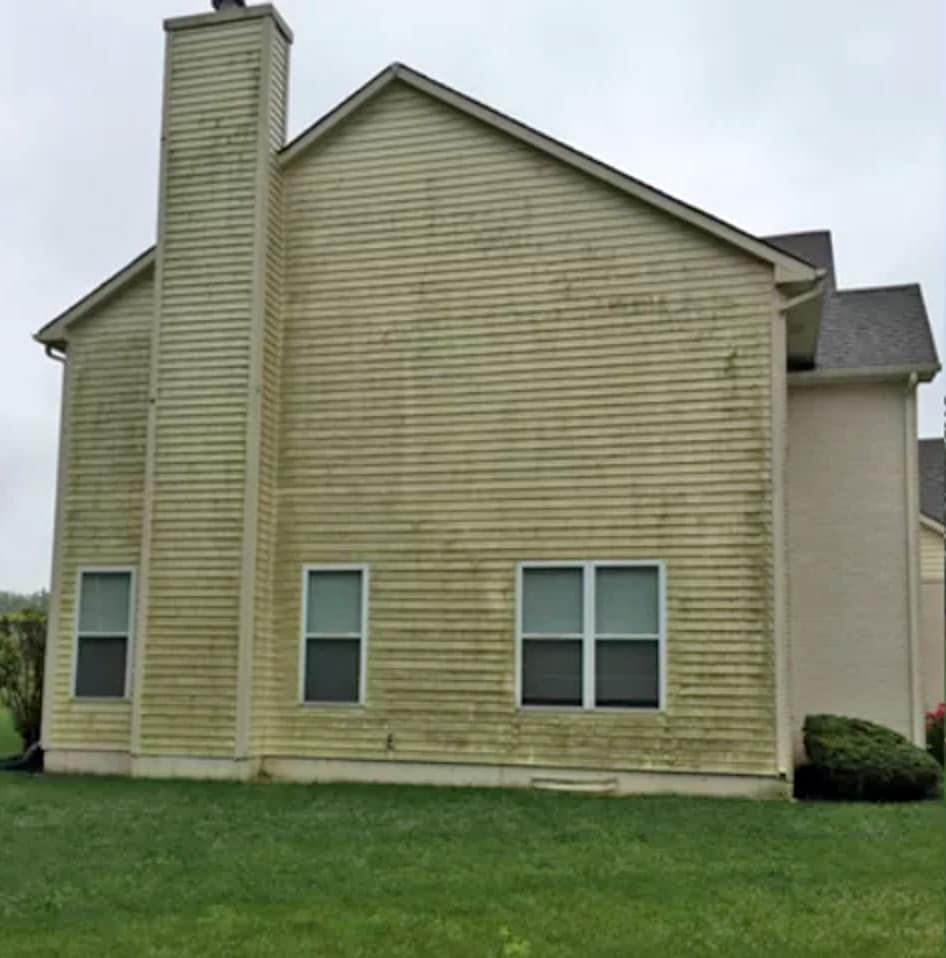 Commercial property owners and managers know how important first impressions are of their business. Nobody wants a dirty or grimy looking business exterior to be the first thing customers see. At Double A Power Washing, it's our business to keep your business looking clean and inviting. 
Commercial properties get dirty, fast! This makes it important to hire a fast and reliable exterior cleaning company, like Double A Power Washing, who offers a wide range of Hot Water pressure cleaning services day or night.
Commercial Services include: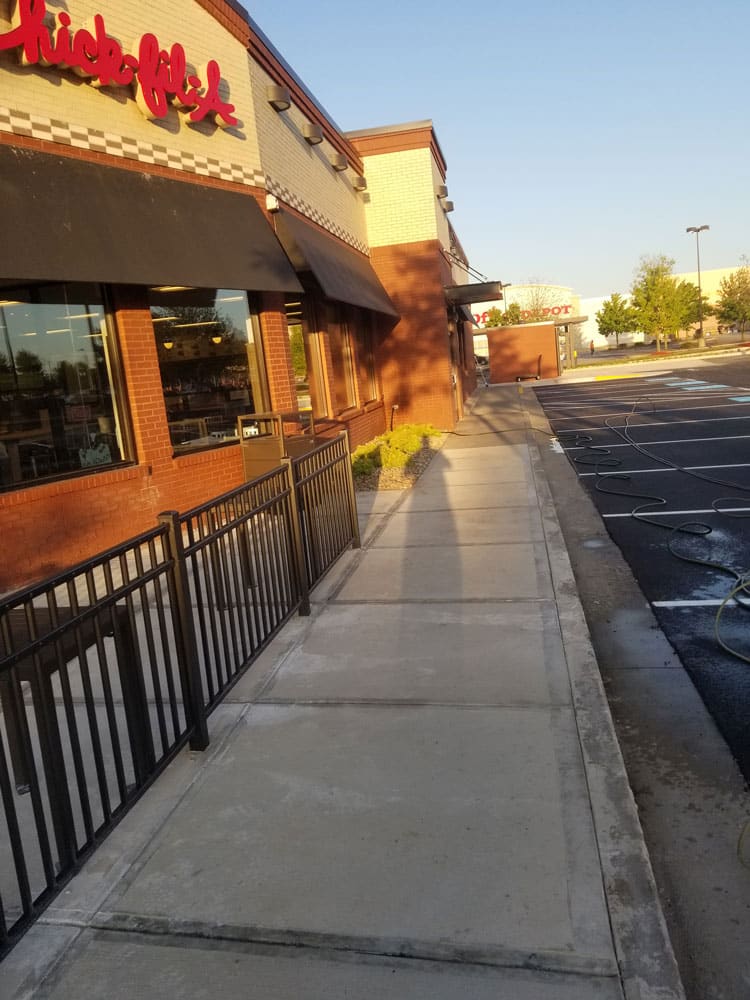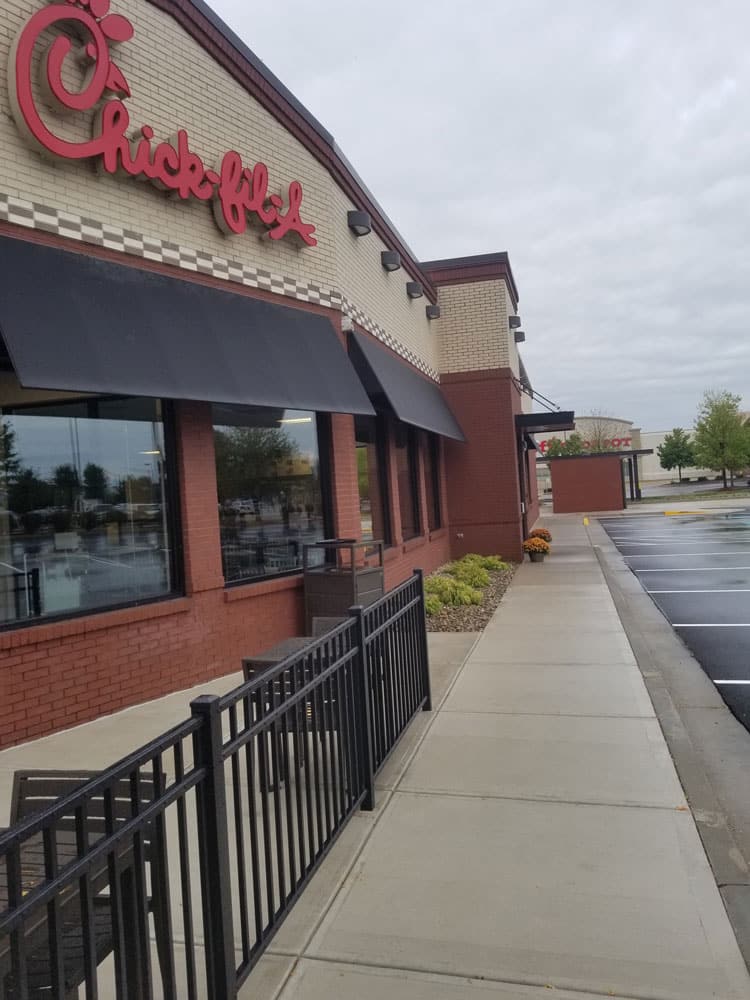 It's time to brighten things up around your property. Concrete, brick, and stone surfaces are known for their durability, but they are porous by nature, which means they soak up dirt, grime, and stains like a sponge. Double A Power Washing has the professional Surface Cleaning solutions you've been looking for!
We use commercial grade environmentally friendly cleaners & Power Washing to give your property's concrete surfaces, brick pavers, or stonework a deep cleaning that cuts through the layer of grease and grime and lifts away those unsightly stains and discolorations.
Power Washing is ideal for: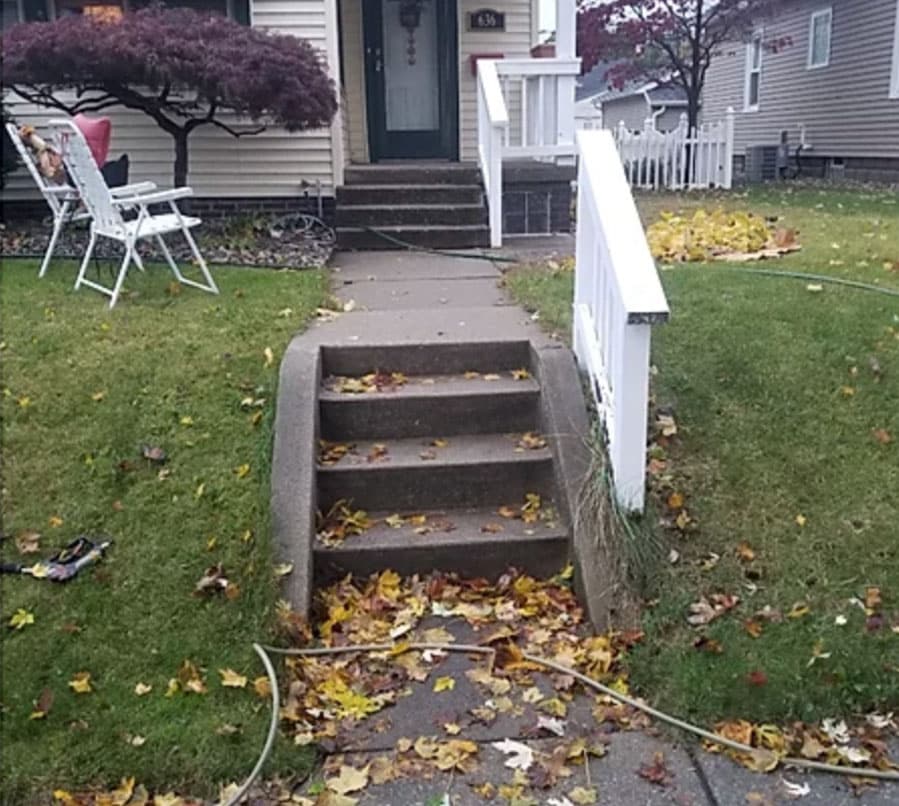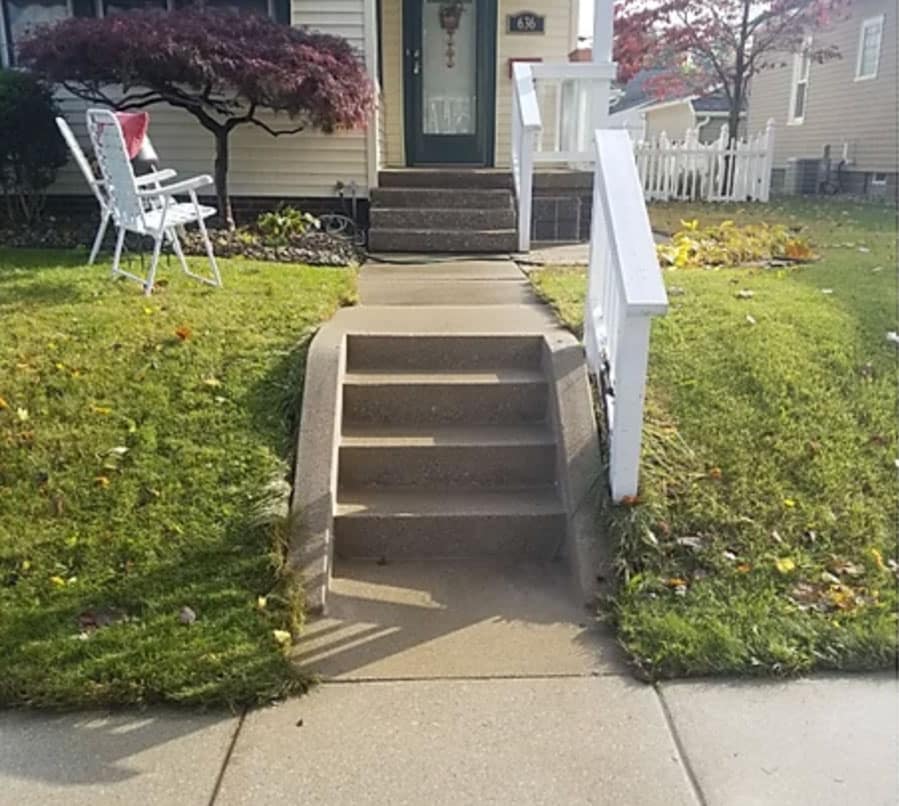 We wash away roof stains the right way! Our gentle yet powerful Soft Wash Roof Cleaning method targets and kills algae, mold, and lichen growth. That means there is zero risk of the shingle damage often found with power washing, and the "like new" results will be longer-lasting than traditional power washing! It is important to act quickly!
If left unchecked for too long, that dark and unsightly algae, mold, and lichen growth will not only spread further across your roof, but it can also lead to premature roof deterioration and higher energy bills.
Soft Wash Roof Cleaning is ideal for: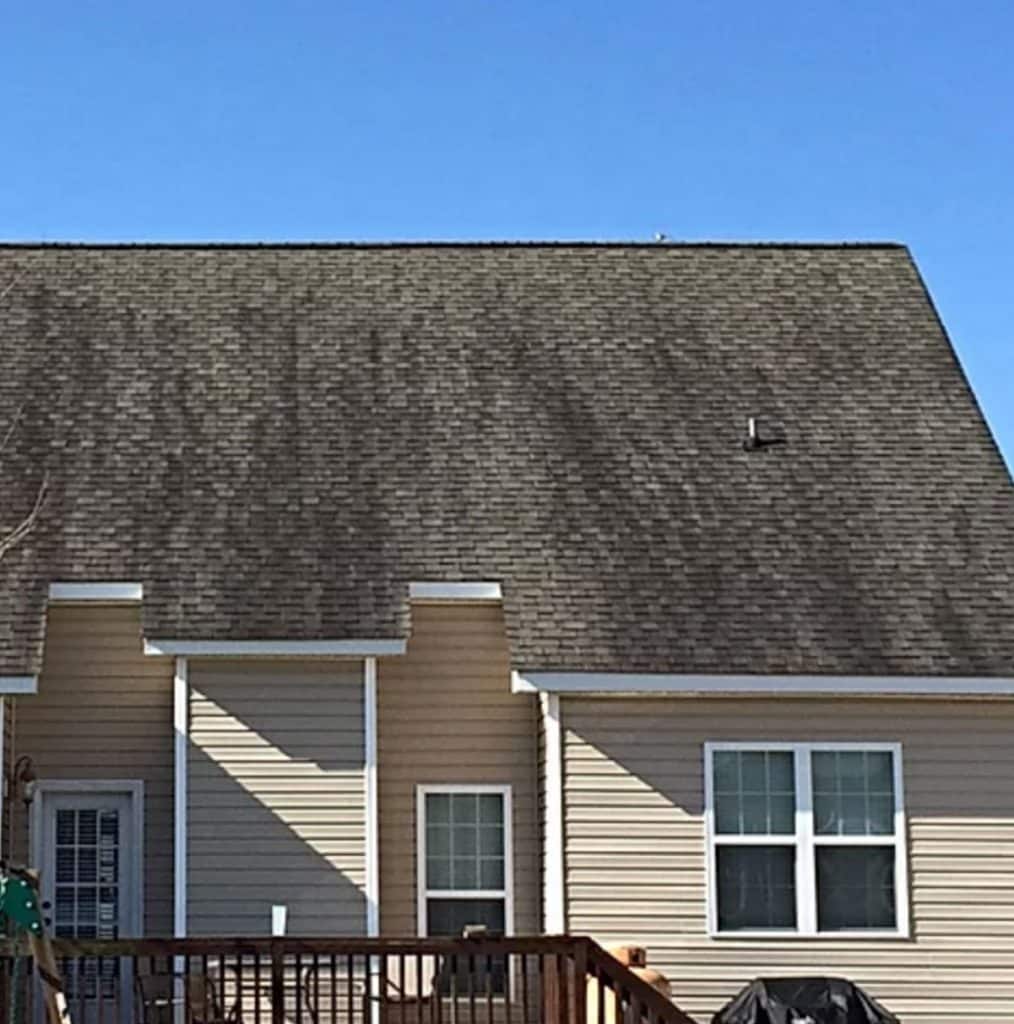 Every good homeowner knows the importance of keeping their home's gutter system free of clogs and debris, but cleaning your gutters is a dirty job that also carries a real risk of personal injury due to ladder falls. Save yourself the hassle (and a potential trip to the ER) and call in the gutter cleaning pros at Double A Power Washing!
Did you know the EXTERIOR of your gutters can be cleaned, too? Often referred to as "Gutter Brightening", this great service removes those unsightly dark streaks from the exterior facing your gutters and downspouts for a "completely clean" look you will love. It's the prefect finishing touch!
Power Washing is ideal for: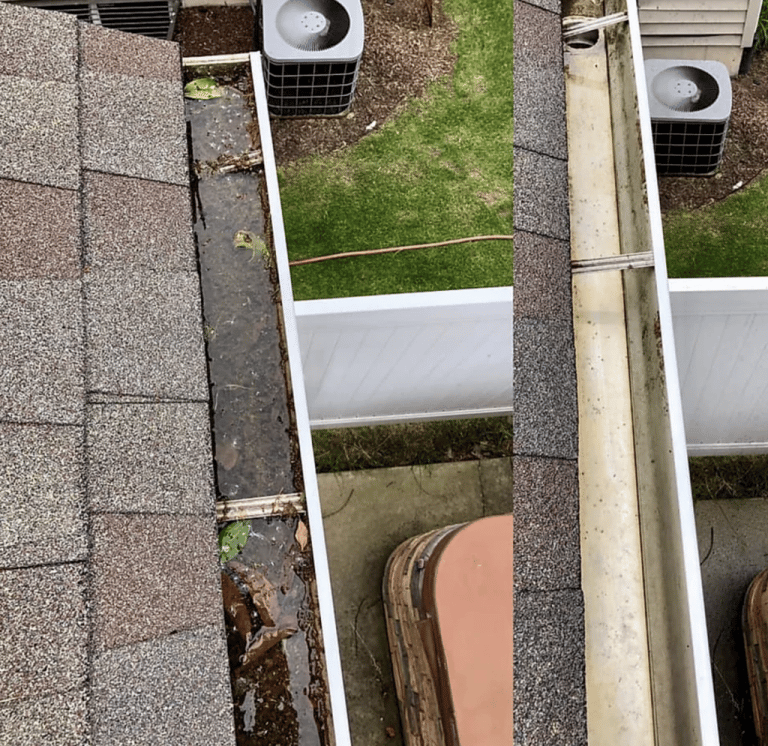 Over time, even the best-looking decks and fences fall victim to weathering, fading, and the buildup of dirt, grime, and organic growth. If this sounds familiar to you, it's time to call in the Wood Restoration pros to reclaim the true beauty of your deck or fence.
Our full line of Wood Restoration services includes everything from Wood Cleaning to Wood Brightening, Staining, and Sealing. Let us transform your deck or fence into a thing of beauty you can be proud of again!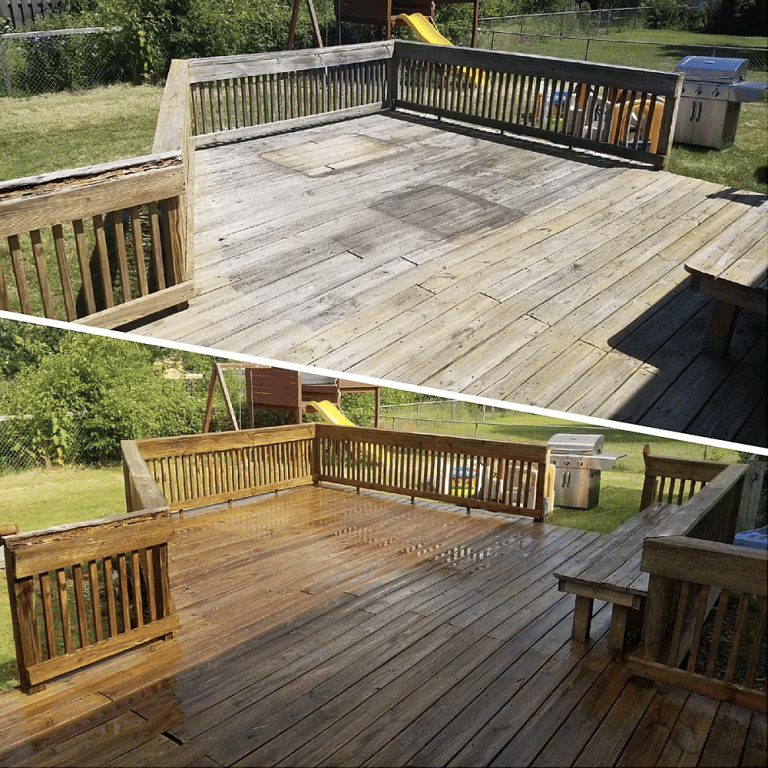 Rust stains are known for being especially difficult to effectively remove. And to make matters worse, they can appear almost anywhere, on your concrete, on your siding, and even on your roof. You'll be glad to know that Double A Power Washing has perfected the art of effective Rust Stain Removal.​
We use Commercial-Grade cleaning agents to remove those awful looking rust stains from nearly any part of your property. And while it does take a strong cleaning solution to effectively remove rust stains, we always take precautions to ensure no harm will come to your property's surfaces or landscaping.
Rust Stain Removal is ideal for: