MICHIANA'S BEST Power Washing Company
     We are a locally owned and operated exterior cleaning company based out of Mishawaka, Indiana. The Better Business Bureau (BBB) has Accredited Double A Power Washing, along with the PWNA (Power Washers of North America) has recognized Double A Power Washing as a certified contractor. As a member of the PWNA, we believe in fair and honorable practices and pledge to maintain the highest ethical standards in our business. Education and safety are very important to us, and it should also be important to you when you're looking to hire a cleaning company.
We are fully insured for all the work that we do to give you extra peace of mind. We take great pride in setting the standard for quality, value, and customer satisfaction. From Mishawaka to Cassopolis, and every town in the greater South Bend area, we clean with perfection in mind!
We Provide All of the power washing essential Services

Keeping your home's gutter system free of clogs and debris. Also, let us wash away those roof stains the right way!
A Certified power Washing Company
Hiring a certified power washing company is the best way to ensure quality results and peace of mind. As a certified power washer we have the experience, knowledge, and expertise to provide superior results every time. You don't have to worry if we know what we're doing because our qualification gives you the assurance that we do. We use tried-and-true methods that are proven to get the job done right, so you can trust us to take good care of your property or business and get it looking great again in no time.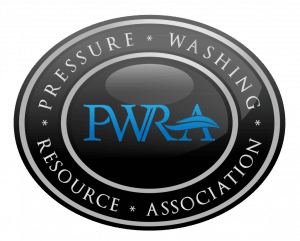 When you hire a certified power washer, you get more than just excellent results; you also get the benefit of peace of mind. Knowing that your power washing company is certified means that we have met all industry standards for safety, compliance, and service quality. This means that you trust us with your property and House Washing, Roof Cleaning, & Gutter Cleaning. Furthermore, our accreditation from PWNA ensures that we comply with all codes and regulations set forth by the organization for an efficient service process. Not only does this give our customers complete confidence in our workmanship but it also minimizes any potential legal issues or financial losses should something go wrong during the project.
In addition to having industry credentials, Double A Power Washing also has an impressive rating from the Better Business Bureau (BBB). Our A+ rating demonstrates our commitment to providing consistent customer satisfaction and upholding the highest ethical standards when dealing with our customers. This assurance gives our customers further peace of mind when entrusting Double A Power Washing with whatever project they may need completed.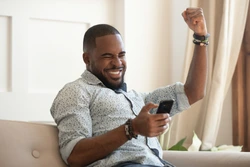 I contacted Double A about cleaning out my gutters. I wanted to get them cleaned out before the winter to prevent any damage from backups and freezing. I contacted them on Friday afternoon, and they were able to get my gutters cleared out first thing Monday morning! The gutters looked spotless when they were all done. I would absolutely recommend them!
Highly satisfied with the professionalism this company delivered with. They are flexible with work schedules. Also working along with you unlike other competitors on their response time, respect fulness and affordable. Strongly recommend.
Aaron power washed our whole house, front sidewalk, gutters, and entire driveway. I live in the woods so after 17 years things can get pretty dirty, grimy and stained. The driveway was nearly as white as it was when it was poured. The gutters were very stained from tree droppings and leaves over the years, but he told me they could get them clean, and he was right, the gutters looked nearly new. We are very pleased with the job they did and for a reasonable price. We plan to use their services every three or so years and not wait 17 again.
Positive: Professionalism!

Great job washing my house & garage! Aaron was on time, got right to work and I'm very pleased with the results. I would highly recommend.
Positive: Professionalism, Quality, Responsiveness!

I had a wonderful experience with this company! I would highly recommend them!
Positive: Professionalism, Quality, Value!

Outstanding job Double A Power Washing! Aaron, the owner/technician, explained the process in detail before starting the job. The results are outstanding. Well worth the price. The house looks new. Highly recommend.
Positive: Professionalism, Punctuality, Quality, Responsiveness, Value!

We had our entire house and decks power washed and he did a wonderful and very thorough job. He was on time and responded to all texts immediately and followed through with everything he said he would do. I would highly recommend this company!
Positive: Professionalism, Punctuality, Quality, Responsiveness, Value!

Double A Power Washing did our stone patio and parts of the stone on our house. It was pretty bad will mildew and mold. They did a wonderful job and now it looks brand new. 5 Star for them. They also were very professional, good value and quality work. They also did our gutters and no one has ever done such a good job. Thanks Double A.
Positive: Professionalism, Punctuality, Quality, Responsiveness, Value!

Highly recommend Double A Power Washing. Did a fantastic job!! Book them for your next job! AA+
Positive: Professionalism, Punctuality, Quality, Responsiveness, Value!

Wow, what an incredible company and experience! We just purchased our home and it needed some TLC. Thanks for making my house come to life. They were booked but made accommodations to fit me in and I am truly grateful. I will certainly use their service again.
Aaron was doing power wash work for my apartment complex. I asked if I could pay him to pressure wash my hub caps that were caked in black grime and he happily agreed. After renewing them to a shine, he insisted not to take payment! We got to chatting and Aaron shared with me that he started his business small and he has grown his business to include a few new team members and a professional, heavy duty power washing rig. He invested and built it from the ground up. You couldn't hope to find a more honest partner to contract your pressure washing needs with. Five Stars. Will only use Aaron going forward.
Aaron was wonderful to work with. He was professional from start to finish with my project. He even cleaned my brick mailbox for no additional charge! His prompt scheduling and timeliness was something that I appreciate very much, especially me coming from a home services business myself! I give Aaron and his business 5 stars! Very impressive and strongly recommend his company!
No, we do not require anyone to be home for us to complete an estimate for your cleaning. We use state of the art GPS and satellite images 95% of the time to get our measurements, so we don't even need to come out to your house.
Yes, we are extremely flexible when accommodating scheduling requests in the future. You can schedule a cleaning for any date that you want in the future, as long as we are not already booked up, and the weather is at least 50 degrees.
We are one of the only power washing companies in St. Joseph/ Elkhart County that doesn't shut down during the winter. With that said our residential services usually end when the weather starts getting below 50 degrees. We do Commercial Power Washing all year long, or if you have an interior project that needs power washing in the winter, we'll be available!